Board of Visitors
Rector & Member Archives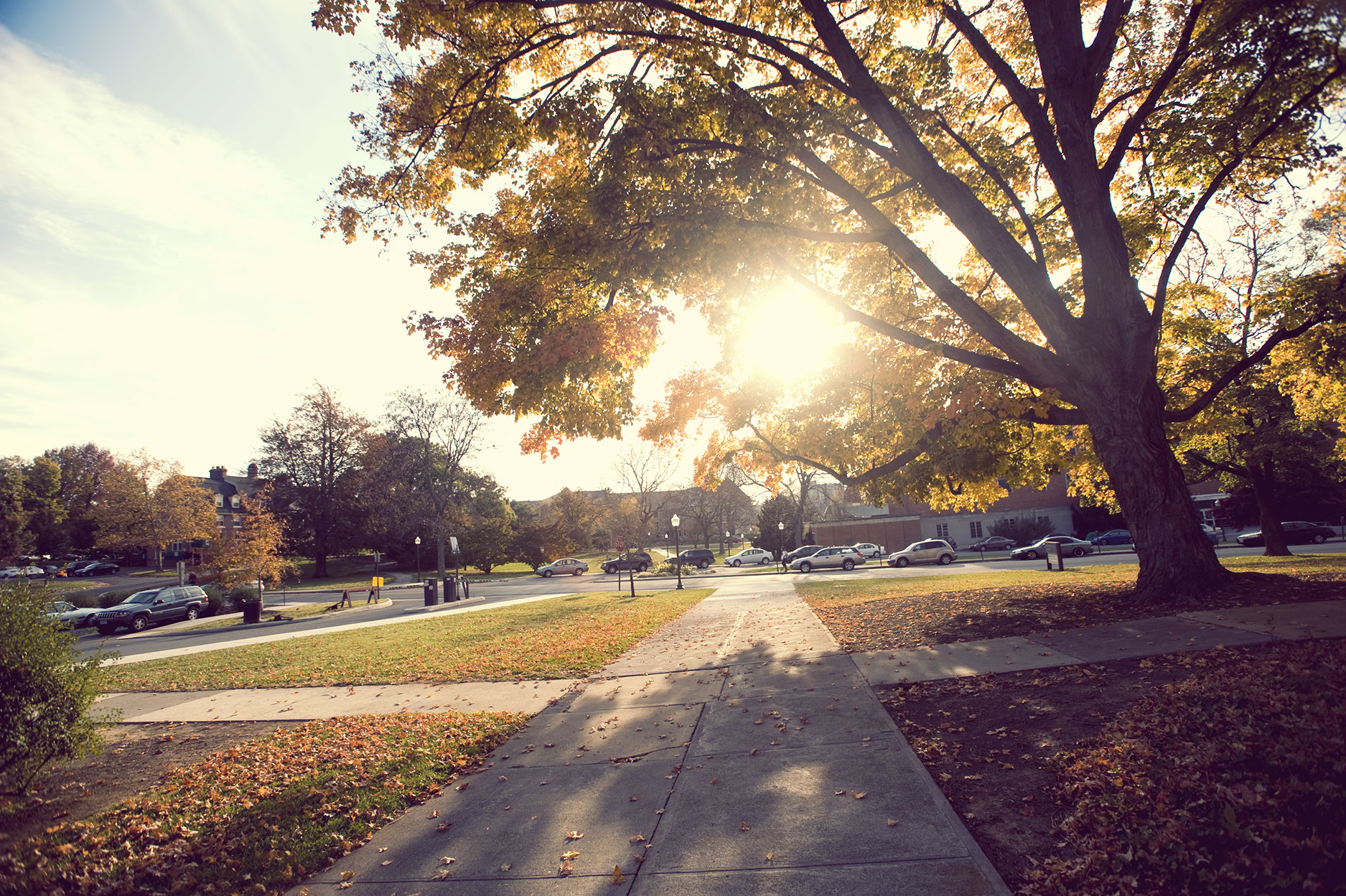 L. E. Johnson
1910-12
Lucius E. Johnson served on the board of visitors from 1908 to 1912 and was rector from 1910 to 1912.
The following is from the Bulletin of the Virginia Polytechnic Institue, Vol. I, No. 4, October, 1908, pp. 10-12.
New Members Of The Board Of Visitors
(Extract from Men of Mark of Virginia, Vol. I.)
Lucius E Johnson Lucius E Johnson
Lucius E. Johnson, railroad president, was born in Aurora, Illinois, April 13, 1846, and is the son of John Spencer and Eliza Johnson. His father was a blacksmith and veterinary surgeon, the typical "village blacksmith," honest, strong and upright. Mrs. Eliza Johnson was a noble Christian woman, intelligent, shrewd, practical, and exerted a strong influence over her son both intellectually and morally.
Lucius Johnson was sent to the public free schools of his native town. There he acquired a "practical English education," as the phrase goes, and this has served him in good stead in his office work as a railroad manager and president. In boyhood and youth, Mr. Johnson was blessed with good health, due partly to playing and working and partly to the vigor of his parents. While at school, he spent some of his spare time reading history and books on mechanical subjects. He rested his mind at times by reading good novels. "Honest study, good playing, and fondness for work," he says, helps to account for his first successes.
His first strong impulse in life was the necessity of earning a livelihood. After leaving the public school of Aurora, Ill., he entered the railroad service as a brakeman. Then he served as fireman and as a locomotive engineer. In these positions, he did his duty and did it every day, and, looking back over his successful life, he finds that the secret of his success is persistent devotion to his work, and he believes that this same persistence will generally bring success. For some years, Mr. Johnson was a master mechanic at Aurora, Ill. In 1886, he was made superintendent of the St. Louis division of the Chicago, Burlington and Quincy R. R. In December, 1888, he returned to Aurora as superintendent of the Chicago division of the same road. In 1890, he was asked to take the superintendency of the Montana Central Railroad, with headquarters at Helena, Montana. In less than three years, he was made superintendent of the Michigan division of the Lake Shore and Michigan Southern Railroad, and in July, 1897, became general superintendent of the Norfolk and Western Railway. In two years, he was made vice-president and general manager of the whole Norfolk and Western system. On the 30th of September, 1903, Lucius E. Johnson was elected to the presidency of the Norfolk and Western Railway, a position which he is now filling with conspicuous ability.
The newspapers of October 1, 1903, in announcing Mr. Johnson's election, used their largest headlines. "Started as Fireman," said one paper, in enormous type. If they had asked Mr. Johnson to solve the mystery, he might well have said, "There is no mystery, only natural law in the moral world;" persistent devotion to his duty day by day placed him in his high position.
Commenting editorially, one of our dailies said: "A striking example of the opportunity afforded young men of ability, industry and determination, to rise in this country to the highest positions of trust and responsibility, is forcibly exhibited in the recent election of Mr. L. E. Johnson to be president of the Norfolk and Western Railway Corporation." Another paper said: "In the front rank of the high railroad officials of the world must be enrolled Mr. Lucius E. Johnson, the new president of the Norfolk and Western Railway. But a few years ago he wore the greasy overalls of a locomotive fireman of the Chicago, Burlington and Quincy Railroad* * * * Mr. Johnson is amiable, just, unselfish and stern, and to these qualities, combined with his marvelous insight into human nature and his tremendous capacity for work without waste, has been due his constant advance in railroad circles."
Mr. Johnson belongs to the Masonic order, and to social clubs in Cincinnati, Roanoke and Norfolk. In these, he takes relaxation from the strenuous duties of his office. Further pleasure he derives from baseball, dogs and horses.
Mr. Johnson has patented a railway scoop-car and a signal lamp fixture, both of which are used by the railroads of the country. In political preference, Mr. Johnson is a Democrat, what was known as "Gold Democrat," which we may say to the young reader, means that he did not endorse the doctrine of "free silver at a ratio of 16 to 1," and did not favor the election of W. J. Bryan to the presidency.
On April 10, 1869, Mr. Johnson married Miss Ella Parker. They have had five children, only two of whom are now living. He and his family reside at 204 Mountain Avenue, Roanoke, Virginia.
Johnson retired from the railroad presidency and became chairman of the board of directors in the mid teens. He retired from that postion on January 1, 1921. He died at the age of 74 on February 9, 1921, in Deland, Florida, after a brief illness. His body was returned to Roanoke for funeral services, then transported to his former hometown of Aurora, Illinois, for burial. He was survied by his widow, two sons, George P. Johnson of Pittsburgh, Pa., and Edward M. Johnson of Roanoke.