Board of Visitors
Rector & Member Archives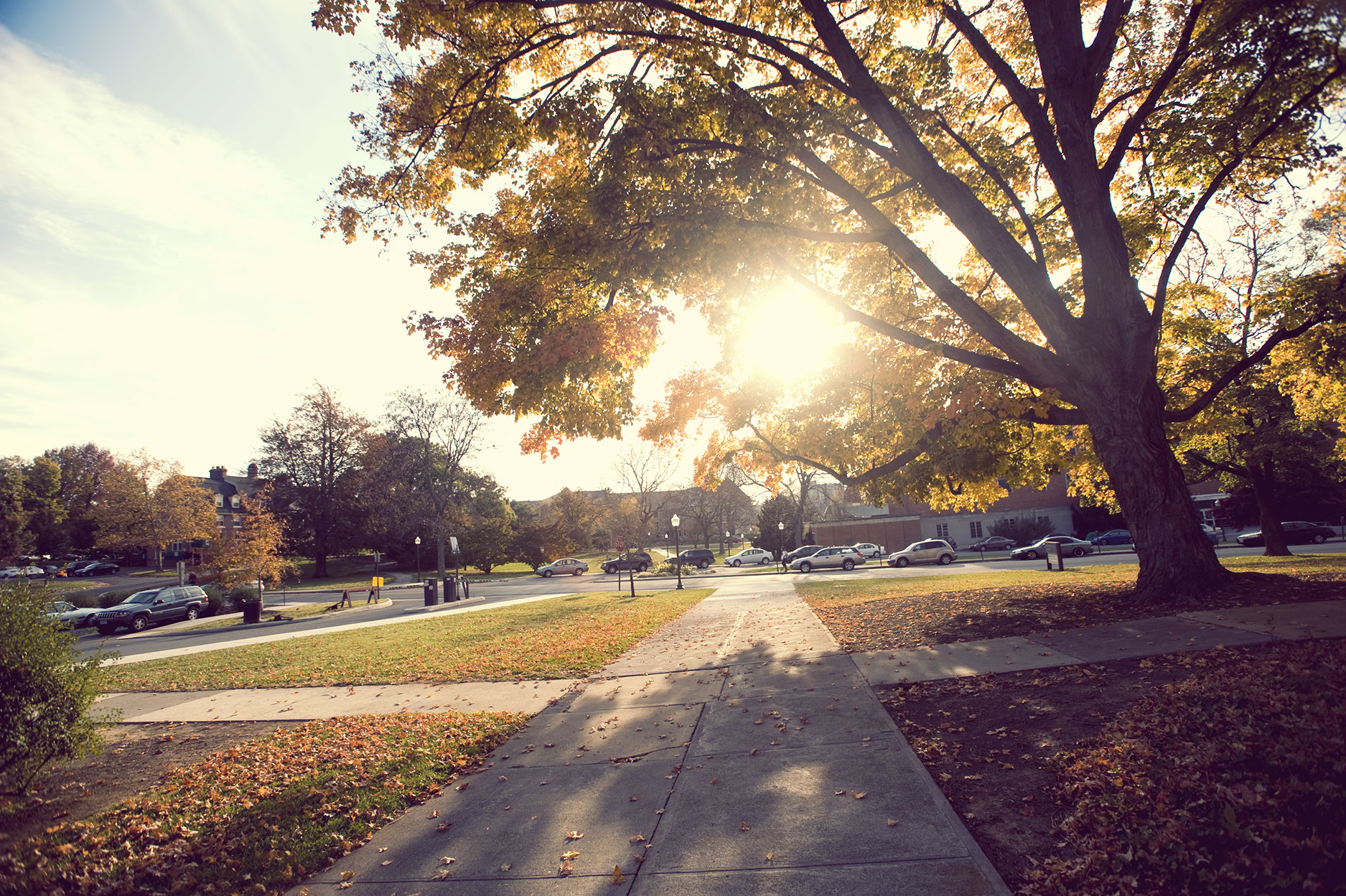 J. Thompson Brown
1912-21
John Thompson Brown served on the board of visitors from 1889 to 1908 and again from 1912 to 1921 and was rector from 1900 to 1908 and again from 1912 to 1921.
By Professor H. S. Worthington, Sweet Briar College
The Honorable John Thompson Brown needs no introduction to the alumni and friends of the Virginia Polytechnic Institute. Ever since his first appointment to its board of visitors, in March, 1890, by Governor McKinney, he has been recognized on all sides as one of the ablest administrators that the Institute has ever had. The Virginia Polytechnic Institute has been for him not only a very real and constant interest and an unselfish devotion, but an ideal and a passion. The results of this, as shown in the services that Mr. Brown has rendered the institution, are also well known. Indeed, they are already recorded, both in the history of the V. P. I. and in the records of educational advance in Virginia. Therefore, when the editors of the BULLETIN present in this issue a sketch of Mr. Brown's career, they do so realizing that the sketch will be but a repetition of facts already familiar to its readers, but confident also that these facts, relating as they do to a tried and loyal friend, will be received with pleasure &em; that inexpressibly keen pleasure peculiar to the renewal of old friendships, interrupted perhaps by the busy interests of practical life, but none the less living and cherished.
John Thompson Brown was born at "Stanley," near Old Church, Hanover County, February 19th, 1861. He is the only child of Anne Frances Bland (Coalter) and Henry Peronneau Brown, who lived at the family home of the latter, "Ivy Cliff," in Bedford County. Several of his ancestors were men well known in Virginia's history. Among these might be mentioned, on his mother's side, John Coalter, of Augusta County, Judge of the Supreme Court of Appeals of Virginia, and John Randolph, of Roanoke, who was a half-brother of his maternal great grandmother. On the paternal side were Samuel Brown, of Rockbridge, a distinguished Presbyterian divine, and his grandfather, John Thompson Brown, who, after a brilliant career at Princeton, was a prominent representative of Petersburg in the General Assembly of Virginia.
Mr. Brown's childhood and early youth were spent at his father's home in Bedford. He was educated at McCabe's School and at the University of Virginia. In both of these institutions he was prominent in athletics and very popular among his fellow students. He left the University without taking a degree, married Miss Cassie Dallas Tucker, of Richmond, and took up farming on the family estate in Bedford.
Intensely interested in the advancement of agriculture, he soon became a member of the executive committee of the Farmers' Assembly, the forerunner of the Farmers' Alliance. In this capacity he urged the importance of putting the State Agricultural and Mechanical College, now the Virginia Polytechnic Institute, into the hands of practical farmers and mechanics to the end that it might be made a vital and effective force in the development of Virginia's resources. In March, 1890, he was appointed to the board of visitors of the college. He served as a visitor continuously until 1896. In 1891-1892 he represented Bedford County in the Legislature, and in 1892 he was an elector for the Sixth Congressional District on the Cleveland ticket. He was reappointed in 1898 to the V. P. I. board of visitors, and was elected its rector when the late Captain C. E. Vawter resigned.
Writing May 3d, 1901, Captain Vawter spoke of his successor. In the following terms: "Mr. John Thompson Brown was associated with me several years on the board of visitors of the Virginia Polytechnic Institute. There I learned to know him well and to appreciate his worth. I found him to be a man of sterling integrity, high character, and firmness of purpose. He is slow to come to a decision. He weighs carefully both sides of a question. But, when he decides what is right, he adheres to it, let the consequences be what they may. He acts from principle, not policy. As a State official, he is always true to his trust. While always generous, kind, and true to his friends, he never seeks the advancement of anyone at the expense of the State. He is a delightful social companion, a true friend, a faithful officer, and a Christian gentleman. The present prosperity of the college is largely due to his faithfulness and firmness."
Some idea of the esteem in which Mr. Brown was held by the students of the institution he has served so well may be gained from the following dedication of the 1901 Bugle:
"To the popular rector of our board of visitors, JOHN THOMPSON BROWN, genial and large-hearted in private life, a public-spirited and progressive citizen, an able legislator and wise counselor, the steadfast and devoted friend of our institution, this publication is dedicated as an evidence of our affectionate regard."
It was during his terms of service as visitor and rector that the Virginia Polytechnic Institute made the rapid strides that have put it in the forefront of Virginia institutions of learning. Mr. Brown served as rector until July, 1908, when his term expired and Governor Swanson failed to reappoint him. While Dr. McBryde was absent on account of ill health in 1905-1906, the board of visitors elected Mr. Brown to act as president in his stead at a salary of two thousand dollars. He declined to accept remuneration as being inconsistent with his position, but consented to supervise the affairs of the college during the enforced absence of the president. When Dr. McBryde retired permanently, Mr. Brown's name was mentioned for the V. P. I. presidency. In addition to his activities in behalf of the college, Mr. Brown had been, in the meanwhile, instrumental in securing the creation, by the State Legislature, of the Crop Pest Commission, the Cattle Quarantine Commission, of which he was chairman for ten years, and the Virginia Truck Experiment Station, which he served as a member of the first board of governors. He had also represented Bedford County, together with the late Honorable John Goode, in the Constitutional Convention. Here he was an active member of several important committees, among them the committee on taxation and finance, and the committee on education. The able fight which he led both in the former committee and on the floor of the convention, in behalf of good roads, paved the way for State aid to road building. And, undoubtedly, much of the remarkable highway development of the past decade is due to the fact that the State of Virginia has both encouraged and aided the movement for good roads.
Mr. Brown was a candidate in the Democratic primary of 1909 for the position of Commissioner of Agriculture of Virginia. He was defeated by Mr. Koiner by some eleven hundred votes out of a total of over sixty thousand votes cast. In 1912 he was reappointed to the board of visitors of the Virginia Polytechnic Institute by Governor Mann; and when, last June, the Honorable L. E. Johnson relinquished the duties of the rectorship, which he had so satisfactorily filled, it was but natural that the board should choose Mr. Brown as his successor.
Mr. Brown is a strong man, physically, mentally, and morally. It is through these qualities that he has won recognition all over Virginia. Farmers, students, professional men, and State political leaders all trust and admire him. He is a man of wide culture, with all the breadth of interest that the phrase conveys; he is a constant and thoughtful reader; a lover of the country and of rural life; an unselfish devotee to principle first of all; a lover of home, a devoted husband and father; an active churchman; a Democrat with both a large and a small d; a progressive conservative; a loyal friend, generous, hospitable, modest, refined &em; in short, a Virginia gentleman. And in these twentieth century days of narrow specialization, of pallid, homeless, childless, city flatdwellers, of self-seeking greed and graft, of presidential and ex-presidential vilification and vituperation, it is men &em; but far too few, alas &em; of the John Thompson Brown type that stand out in bold relief.
From the Bulletin of the Virginia Polytechnic Institute (Catalog) 1912 (Vol. V, No. 4, October, 1912), pp. 25-29