Board of Visitors
Rector & Member Archives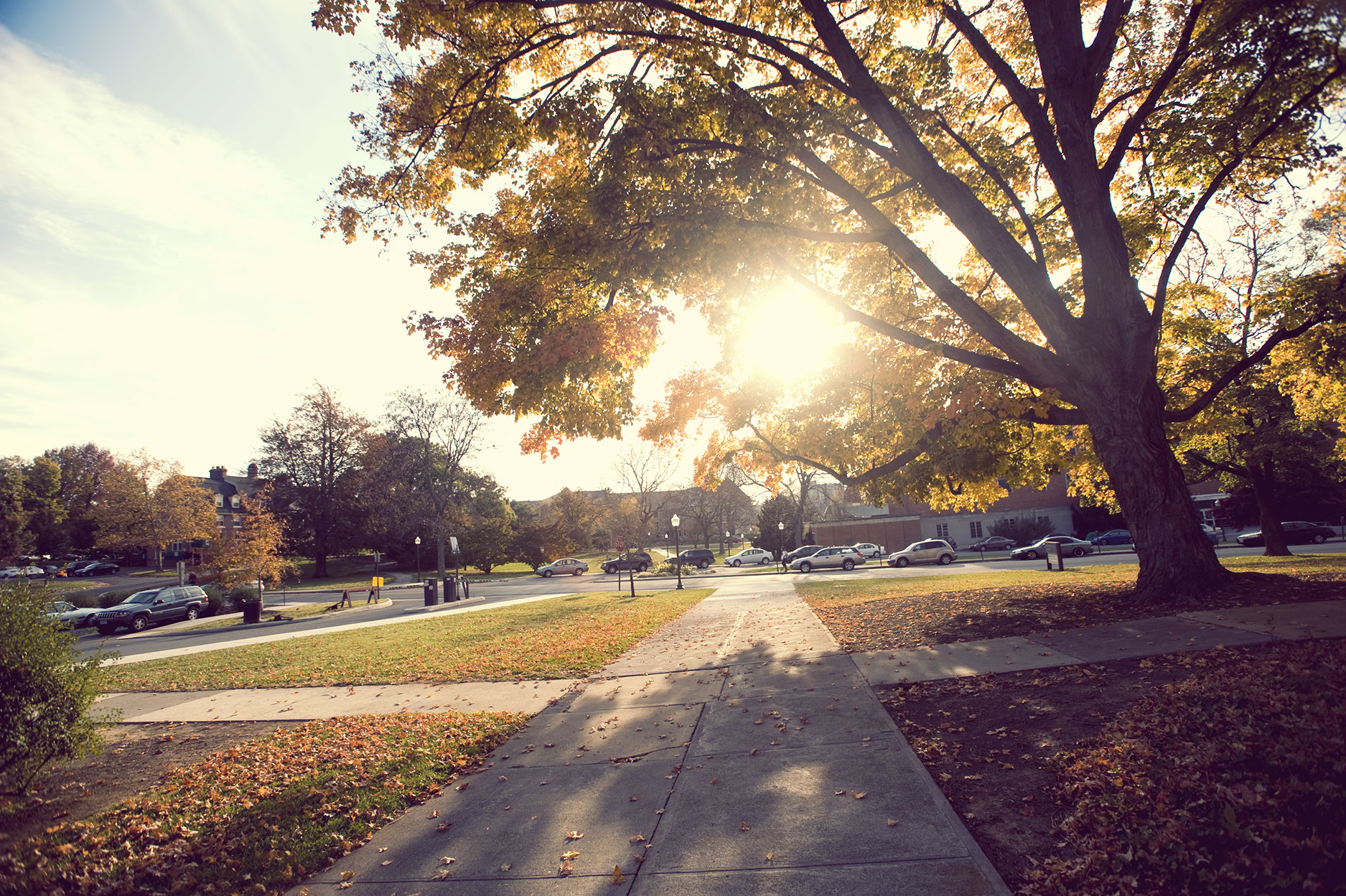 Charles O. Gordon
1981-83
Charles O. Gordon served on the board of visitors from 1976 to 1984 and was rector from 1981 to 1983.
Gordon grew up in Marion, the son of Pearl Cable Gordon and Lawrence Elliott Gordon, where he learned about entrepreneurship. He sold Burpee seeds, magazine subscriptions, Morton's Salt, and Hershey candy bars. By the time he was 12 years old, he was working summers carrying brick and mortar while training as a carpenter's helper. In 1936, the family moved to Johnson City, Tenn., and Gordon graduated from Science Hill High School. He went on to attend Virginia Tech and graduated in 1942, receiving a bachelor's degree in industrial engineering. The day after graduation, he married Evelyn Anderson of Marion, Va.
Two weeks later, Gordon reported to Fort Eustis in Virginia. From there, he went on to the European theater to serve as a glider operations officer in the Army Air Corps. As a glider pilot, Gordon commanded the 435th Glider Pilot Infantry Company, the first and only all officer combat unit. For his heroism in combat, he earned the Silver Star, the Distinguished Flying Cross, the Presidential Citation, the Air Medal, the Combat Infantry Badge, Airborne Infantry Wings, seven Battle Stars, and three Bronze Arrowheads for Airborne invasions.
In 1945, the Gordons moved to Johnson City, where he began working for his father, president of Empire Furniture. Charles Gordon went to the lumberyard, determined to learn the business from the ground up. He established Gordon's Inc., a furniture manufacturing company, in 1947. He was known to load a pick-up truck himself and attend furniture markets to introduce his pieces to buyers. Soon, his clientele included Macy's, Marshall Fields, and other retail outlets in the United States and Canada.
In 1946, Gordon and his brother-in-law Sam Y. Harding started the Tip Bottling Company. They changed its name to Tri-City Beverage Corporation in 1948. Gordon saw an ad in the National Bottling Gazette and contacted William Swartz, the chemist who developed the formula for Dr Enuf. Gordon and Swartz struck a deal, and Tri-City Beverage began bottling Dr. Enuf in 1949. Gordon went on to develop the soft drink Mountain Dew and designed the original bottle, a collector's item today.
Gordon continued his success, starting and venturing into a number of different businesses and charities and involvement in his community and with his alma mater. He started and served as the chairman and chief executive officer of the Bydand Corporation and continued as chairman of the Tri-City Beverage Corporation and Peace River Citrus Groves Inc. He also founded Gordon's Marine, selling and servicing Johnson Motors, and he operated the first independently owned Orvis Store known as the Great Outdoors Shop.
Gordon served as president of the following organizations: Southern Furniture Manufacturers Association, Furniture Library Foundation, and the Grandfather Mountain Highland Games. He served for 35 years as a member of the board of directors of Home Financial Corporation. He served as a member of the Salvation Army Advisory Board for 50 years and 12 years as chairman. In February 1972, he received the Salvation Army National Award, called Others, and in 1989 he was presented with the distinguished William Booth Award. In 1983, he was made an honorary life member of the Salvation Army Advisory Board. He was named Man of the Year by the Board of Governors of the American Furniture Mart in June, 1969, and in November 1978 was honored with the Southern Furniture Manufacturers Association's distinguished James T. Ryan Award.
He served as Mayor of Johnson City in 1969, was a charter member and past president of the Lions Club, and a past member of the Rotary Club. The Greater Tri-Cities Business Alliance inducted him into the Junior Achievement Hall of Fame in 2000. Gordon was a member of Munsey Memorial United Methodist Church.
Gordon served as a director of the Virginia Tech Education Foundation and is a past president of the Alumni Association and the Student Aid Association. He funded an endowed professorship in the Industrial and Systems Engineering Department and served as a member of the College of Engineering Committee of 100. He served on the board of visitors for eight years, from 1976 to 1984, and was rector from 1981 to 1983. He is the man most responsible for the original planning of the German Club on campus and a recent addition. In 1974, he received the Alumni Distinguished Service Award and in 1985 was the recipient of the William H. Ruffner Medal, the highest recognition given by the university.
Gordon died Aug. 15, 2004, at Johnson City Medical Center at age 84. He was preceded in death by one son, Jack Curtis Gordon; one brother, Lawrence E. Gordon; and one sister, Marie Harding Ferrari. He was survived by his wife, Evelyn Anderson Gordon; five children, Mary Alice Hardin, Charles O. Gordon Jr., Lucretia Gordon, Evelyn Sexton Gordon, and Robert Preston Gordon; 10 grandchildren; 3 great-grandchildren; and several nieces and nephews.